The AACR Academy was established in 2013 to recognize and honor distinguished scientists whose major scientific contributions have propelled significant innovation and progress against cancer. The Fellows of the AACR Academy provide advice and counsel to AACR leadership on questions of science and public policy.
AACR Academy Steering Committee
AACR Academy President (2021–2023)
---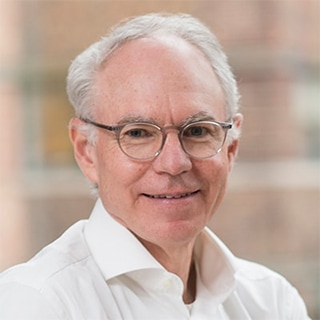 Charles L. Sawyers, MD, FAACR
AACR Academy Past President (2021–2023)
---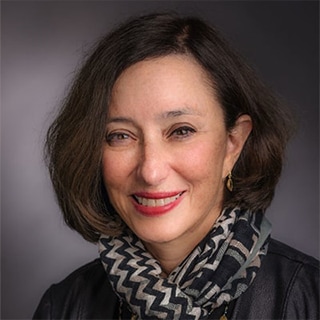 Judy E. Garber, MD, MPH, FAACR
Steering Committee Members
---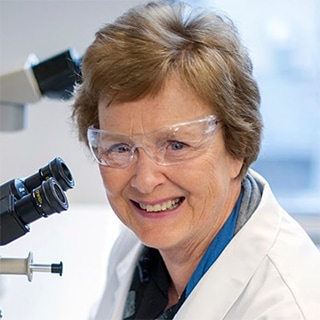 Suzanne Cory, PhD, FAACR
(2019–2022)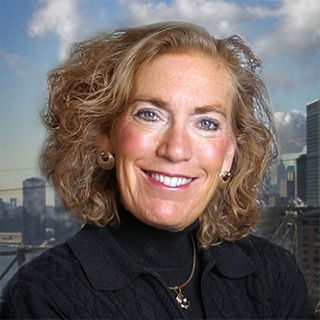 Elaine Fuchs, PhD, FAACR
(2019–2022)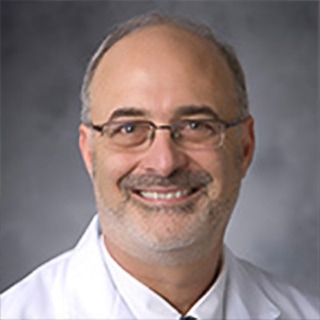 Michael B. Kastan, MD, PhD, FAACR
(2021–2024)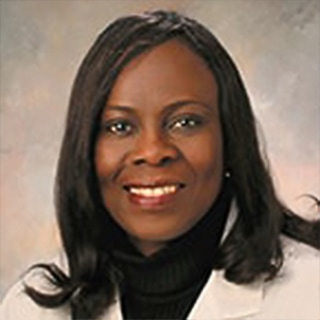 Olufunmilayo I. Olopade, MD, FAACR
(2021–2024)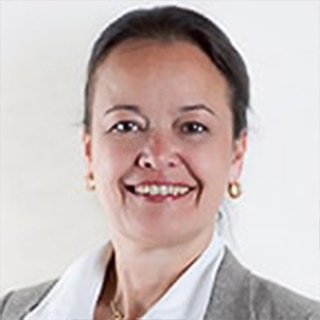 Martine J. Piccart, MD, PhD, FAACR
(2020–2023)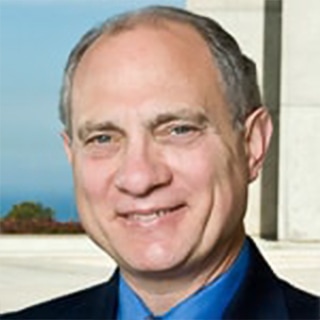 Geoffrey M. Wahl, PhD, FAACR
(2020–2023)
Fellows of the AACR Academy: Class of 2022
---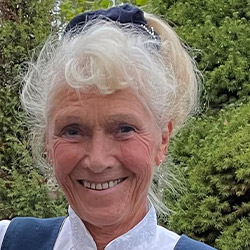 Anne-Lise Børresen-Dale, PhD, MD
University of Oslo
Oslo, Norway
For seminal research contributions involving breast cancer, DNA damage and repair, and the identification of molecular profiles that contribute to cancer risk, tumor staging, and therapy resistance led by conducting extensive gene expression profiling of breast carcinomas.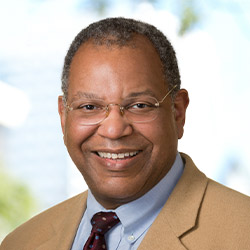 Otis Webb Brawley, MD
Johns Hopkins University
Baltimore, Maryland
For significant contributions to the fields of cancer prevention, early detection, diet and nutrition, cancer health disparities, tobacco cessation, and whole-patient care; and for his contributions to the promotion of appropriate screening efforts for malignancies such as breast, colon, and prostate cancer.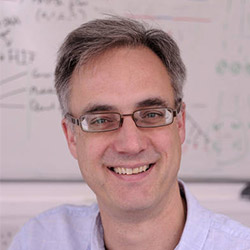 Peter J. Campbell, MBBCh, PhD
Wellcome Sanger Institute
Cambridge, United Kingdom
For innovative contributions to defining the genetics and evolution of normal and cancerous cells including leveraging large-scale cancer genome sequencing technologies to develop cutting-edge computational tools capable of analyzing cancer genomic datasets, characterizing tumor mutational burden, and informing how best to improve the clinical management of cancer patients.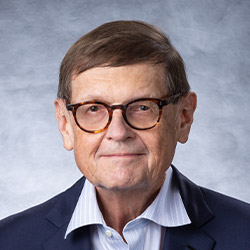 Neal G. Copeland, PhD
The University of Texas MD Anderson Cancer Center
Houston, Texas
For groundbreaking contributions to cancer genetics and quintessential studies involving the Sleeping Beauty transposable element system to establish various mouse models of cancer, which have been essential to the understanding of cancer initiation and progression, and for the identification of numerous candidate genes involved in carcinogenesis.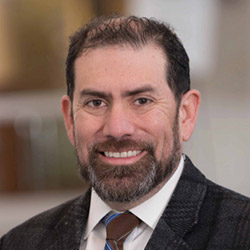 Luis Alberto Diaz, Jr., MD
Memorial Sloan Kettering Cancer Center
New York, New York
For pioneering efforts to provide the first definitive examples of circulating tumor DNA being successfully used as a cancer biomarker for screening, monitoring, and detection of occult disease, and for the discovery of the therapeutic link between immunotherapy and cancer genetics in patients with mismatch repair deficient tumors.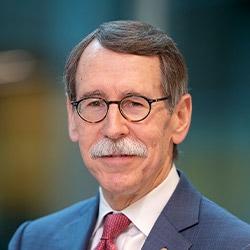 James R. Downing, MD
St. Jude Children's Research Hospital
Memphis, Tennessee
For instrumental contributions to the creation and implementation of the Pediatric Cancer Genome Project, which has resulted in the sequencing of more than 800 genomes of children with cancer and several landmark discoveries in the biology of brain tumors, leukemia, cancer of the peripheral nervous system, and tumors of the eye.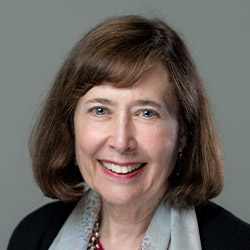 Connie J. Eaves, OC, FRSC, FRS, CorrFRSE
British Columbia Cancer Research Centre
Vancouver, British Columbia, Canada
For essential contributions to the development of functional methods to quantify and characterize hematopoietic, mammary, and cancer stem cells that are now considered benchmarks in the field, and for co-discovering quiescent malignant stem cells in chronic myeloid leukemia.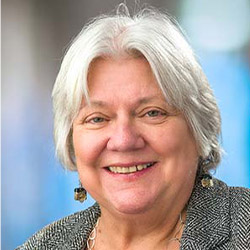 Denise A. Galloway, PhD
Fred Hutchinson Cancer Research Center
Seattle, Washington
For breakthrough studies involving human papillomavirus (HPV) and subsequent research that has contributed to the development of HPV vaccines, and for her seminal contributions to the understanding of pathogen-associated cancers, specifically HPV-induced cervical cancer.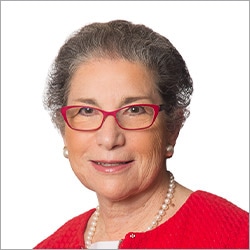 Patricia A. Ganz, MD
University of California Los Angeles
Los Angeles, California
For pioneering efforts to enhance cancer prevention and improve patient survivorship, quality of life, and the understanding of the late effects of cancer treatment, which have been essential to the evolution of clinical cancer care, particularly in the areas of psychosocial distress, cancer-related cognitive impairment, and posttreatment fatigue.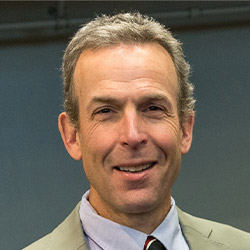 K. Christopher Garcia, PhD
Stanford University
Stanford, California
For world-renowned contributions to the fields of immunology and structural biology, defining the biophysical properties of receptor-ligand binding, and the visualization of protein complexes crucial to the understanding of the immune system and drug design, including the first structural view of a T-cell receptor bound to a peptide-MHC complex and for defining the crystal structures of several important immunoregulatory proteins, including interleukins and interferons.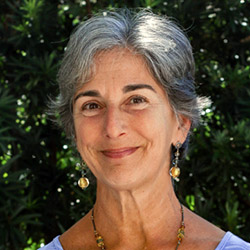 Jennifer Rubin Grandis, MD
University of California San Francisco
San Francisco, California
For illuminating research on genomic alterations and key signaling pathways in head and neck cancer with the goal of enabling precision medicine studies.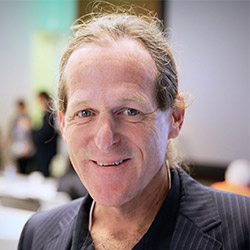 James R. Heath, PhD
Institute for Systems Biology
Seattle, Washington
For pivotal contributions to the fields of biotechnology and cancer immunotherapy, bridging chemical synthesis and physics with biology to develop nanoscale technologies including single cell barcoding, the isolation of T cells recognizing neoantigens to generate novel T-cell therapies, and microfluidic chips for diagnostic purposes that provide an opportunity to stratify patients and analyze a patient's antitumor response to drug treatment.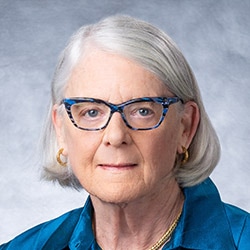 Nancy A. Jenkins, PhD
The University of Texas MD Anderson Cancer Center
Houston, Texas
For pioneering contributions to cancer genetics and unrivaled efforts dedicated to establishing the Sleeping Beauty transposable element system to model human cancer in mice, a breakthrough that has since allowed for the identification of innumerable candidate genes responsible for tumors.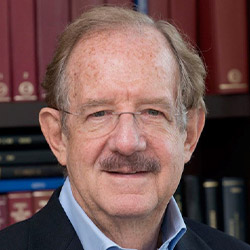 Thomas J. Kelly, MD, PhD
Memorial Sloan Kettering Cancer Center
New York, New York
For seminal discoveries that delineated the key principles governing the process of genetic replication and for developing the first cell-free DNA replication system capable of duplicating the complete genomes of viruses including SV40, effectively revolutionizing the cancer research field by creating a tool that allows for the identification and functional characterization of proteins and enzymes required for DNA replication.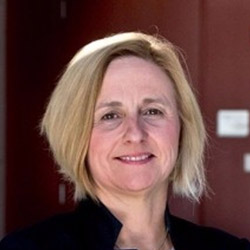 Crystal L. Mackall, MD
Stanford University School of Medicine
Stanford, California
For pioneering contributions to the fields of pediatric oncology, immunology, and immunotherapeutics including the discovery of the role of IL-7 in T cell homeostasis, significant efforts to advance the use of CAR-T cell therapies, and for consistent and groundbreaking translational research dedicated to establishing novel treatments for pediatric cancer patients.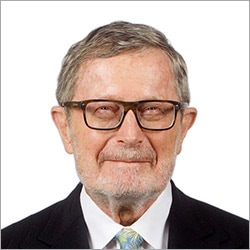 Alex Matter, MD
Agency for Science, Technology, and Research (A*STAR)
Singapore
For unparalleled contributions to establishing personalized, anticancer therapeutics including his co-development of imatinib, the first tyrosine kinase inhibitor effective for the treatment of chronic myelogenous leukemia and beneficial when administered to patients with gastrointestinal stromal tumors or small cell lung cancer, research which has since provided the foundation for the development of numerous molecular targeted therapeutics.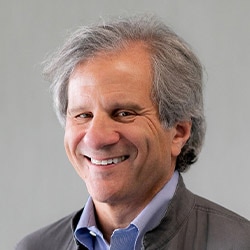 Ira Mellman, PhD
Genentech, Inc.
South San Francisco, California
For essential contributions to cancer immunology including the elucidation as to how dendritic cells trigger immune reactions, illuminating the mechanisms of checkpoint inhibition, and defining the cellular underpinning of membrane trafficking by discovering endosomes, findings that have collectively informed the development of cancer immunotherapies and have had a profound impact on our understanding of cancer immunity.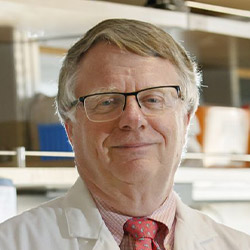 Gordon B. Mills, MD, PhD
Oregon Health & Science University
Portland, Oregon
For visionary efforts to advance precision medicine through genomics and systems biology, including seminal discoveries of the role of PI3K signaling in breast cancer and how alterations in this pathway contribute to tumor progression and therapeutic response, and for trailblazing the use of systems biology toward a personalized approach to breast cancer treatment.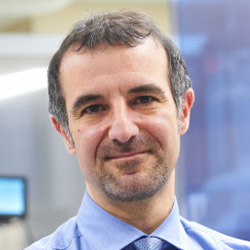 Nikola P. Pavletich, PhD
Memorial Sloan Kettering Cancer Center
New York, New York
For pioneering the structural analysis of cancer-related proteins and pathways that has led to fundamental discoveries in the areas of cell cycle regulation and DNA-damage response, including his groundbreaking work on the crystal structure of the critically important P53 tumor suppressor protein bound to both DNA and the MDM2 oncoprotein.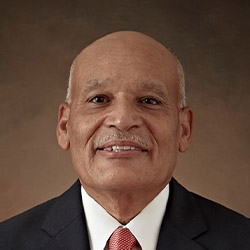 Cecil B. Pickett, PhD
Biogen Idec Inc.
Cambridge, Massachusetts
For instrumental research studies involving glutathione-S-transferases (GST) and for work related to cancer drug development, leading some of the earliest studies responsible for the cloning and characterization of GST genes, contributing to the understanding of the regulation of GST expression, and culminating in the discovery of antioxidant response elements.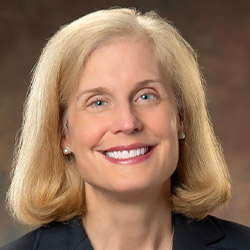 Jennifer A. Pietenpol, PhD
Vanderbilt University
Nashville, Tennessee
For seminal contributions to the understanding of p53 protein family function (p53, p63, and p73) and triple-negative breast cancer (TNBC) including the development of techniques to analyze p53 family-chromatin binding, deciphering the p63 and p73 cistrome, discovering that p73 is required for multiciliogenesis and ovarian folliculogenesis, and integrating molecular genetics and bioinformatics to develop and implement novel analytical methods to molecularly subtype difficult-to-treat TNBC.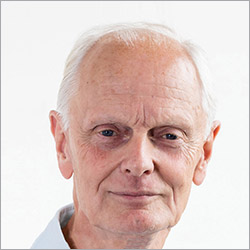 Terence H. Rabbitts, FRS, FMedSci
Institute of Cancer Research
London, United Kingdom
For fundamental work involving the characterization of human antibody and T-cell receptor gene diversity and rearrangement, establishing cDNA cloning technology widely used in molecular biology, discovery of chromosomal translocation genes in cancer, and creating the first gene fusion knock-in mice, work that has led to the development of methods using intracellular antibodies for small molecule drug discovery applied to hard-to-drug targets including mutant RAS and LMO2.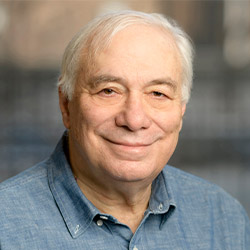 Neal Rosen, MD, PhD
Memorial Sloan Kettering Cancer Center
New York, New York
For pioneering work dedicated to elucidating cell signaling mechanisms responsible for human cancers, identifying oncoprotein-dependent feedback inhibition of signaling networks as an important factor in tumor evolution and in the clinical response to targeted inhibitors, characterizing the functional classes of BRAF mutants, and developing numerous inhibitors of malignant transformation by targeting the RAS-RAF-MEK-ERK and PI3K-AKT-mTOR pathways.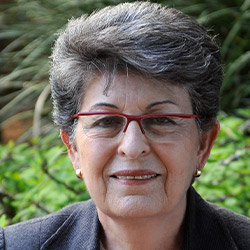 Varda Rotter, PhD
Weizmann Institute of Science
Rehovot, Israel
For unrivaled research efforts dedicated to understanding p53 biology including how this crucial protein, when mutated, contributes to the activation of specific target genes and oncogenic signaling pathways associated with tumor initiation, progression, and drug resistance; and for recent research focused on developing novel mutant p53-dependent small peptide therapies capable of modifying the confirmation of mutant p53 proteins into wild-type protein confirmations able to induce apoptosis.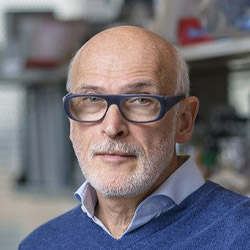 Alexander Y. Rudensky, PhD
Memorial Sloan Kettering Cancer Center
New York, New York
For pivotal discoveries of the molecular and cellular mechanisms of the immune system governing the differentiation and function of regulatory T cells (Treg), the discovery of the FOXP3 gene switch as a cell lineage specification factor for Tregs, and fundamental contributions to understanding the role of Tregs in the control of autoimmunity, immunity to infections, tumor immunity, and progression.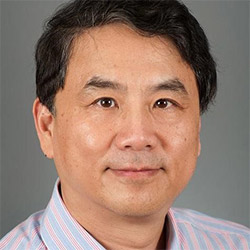 Yang Shi, PhD
University of Oxford
Oxford, United Kingdom
For groundbreaking discoveries that have revolutionized the chromatin biology and epigenetic fields and have had a far-reaching impact on basic and translational cancer research, including the demonstration that histone methylation is reversible and dynamically regulated and the discovery of the first histone demethylase, LSD1.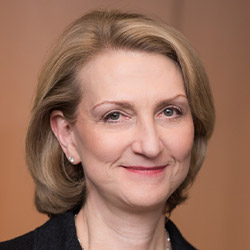 Margaret A. Shipp, MD
Harvard Medical School
Boston, Massachusetts
For definitive clinical cancer research studies that have elucidated the genetic and molecular basis and heterogeneity of large B-cell lymphomas and Hodgkin lymphomas, the identification of molecular signatures of biologically distinct subsets of these diseases, as well as the development of the International Prognostic Index and rational treatment targets including modulators of the host antitumor immune response.
Yu Shyr, PhD
Vanderbilt University Medical Center
Nashville, Tennessee
For leading contributions to the establishment and optimization of statistical and bioinformatic methods by which to collect and analyze genomic sequencing data, and for significant contributions to data science that have led to the establishment of research protocols and methodologies critical for clinical trial design and multidimensional genomic data processing.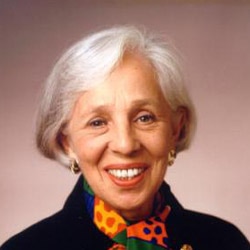 Maxine F. Singer, PhD
Carnegie Institution for Science
Washington, D.C.
For seminal research involving RNA synthesis and subsequent studies related to defining the genetic code and recombinant DNA technologies, and for fundamental contributions to the understanding of long interspersed nucleotide elements and their role in genomic transposition and cancer initiation.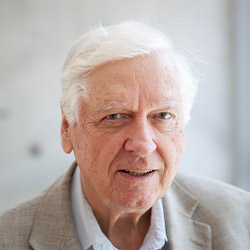 Hamilton O. Smith, MD
J. Craig Venter Institute
La Jolla, California
For his Nobel Prize-winning codiscovery of type II restriction and DNA cleaving enzymes including HindII, contributions to the first genome sequence of a free-living organism, Haemophilus influenza, and the development of a variety of laboratory techniques, including molecular cloning, vector creation, genotyping, and the identification of single nucleotide polymorphisms that have collectively revolutionized molecular genetics and cancer research.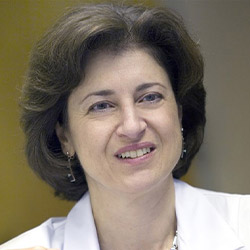 Suzanne L. Topalian, MD
Johns Hopkins University School of Medicine
Baltimore, Maryland
For establishing groundbreaking and novel immunology-based treatment options for patients with multiple cancer types, conducting pivotal investigations involving the characterization of human antitumor immune responses, and for developing predictive biomarkers and neoadjuvant applications for immune checkpoint blockade.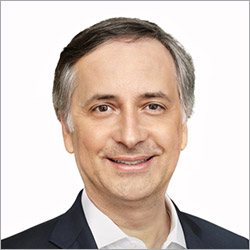 Victor E. Velculescu, MD, PhD
Johns Hopkins University School of Medicine
Baltimore, Maryland
For stellar contributions involving the discovery of genomic alterations in cancer cells and for developing noninvasive cancer detection technologies, including the first genome-wide sequence analysis in human cancer, Serial Analysis of Gene Expression (SAGE) and digital karyotyping, which have contributed to the identification of numerous cancer-related genes and pathways involved in tumorigenesis and individualized approaches for early cancer detection and diagnosis.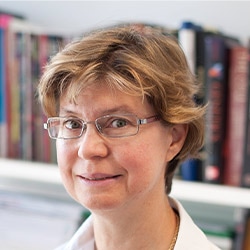 Jane E. Visvader, PhD
Walter & Eliza Hall Institute of Medical Research
Parkville, Victoria, Australia
For eminent contributions to the fields of breast cancer research and breast stem cell biology, including the seminal discovery of breast stem cells that give rise to normal breast tissue and the identification of specific breast cell populations that exhibit a predisposition to cancer in women harboring BRCA1 gene mutations.